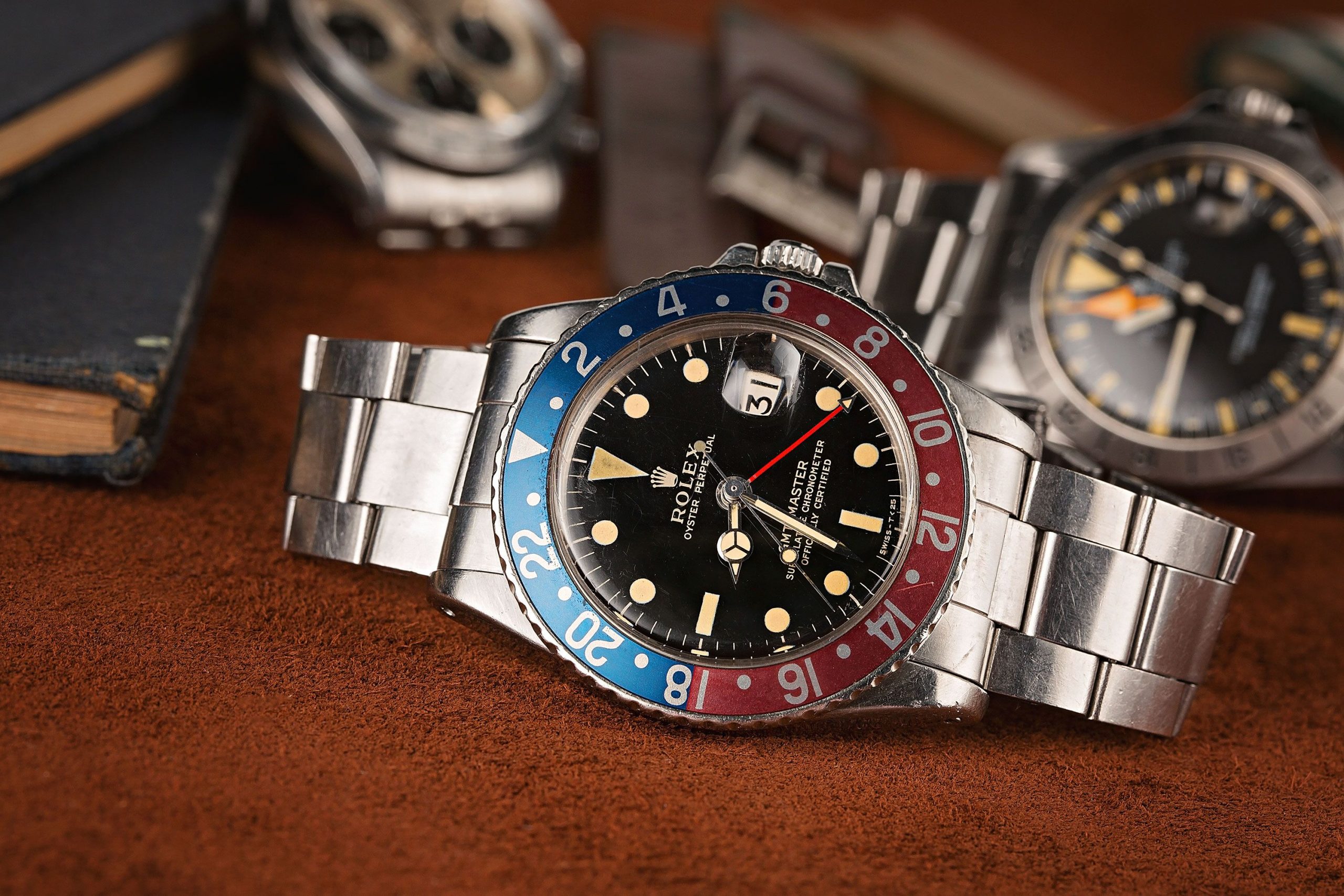 When it comes to entry level Rolex, the thing for me is, is that yes, there's some that you can pick up for $1,200 or what not, two grand. The problem is that I think they're just very, very basic models and gonna be a little bit too old. So, I had a bit of a challenge cuz I wanted to pick something where one, it's somewhat modern and two, has more longevity. You know, something that you could buy and have it for a while and either upgrade or maybe even keep it as your first Rolex forever.
Look, there's some watches out there that are really small case, really old with a leather strap, and yeah they fall into the vintage range, but I don't know. These are my top three picks of what I think are some good starter, entry level Rolexes. So the first ones I'm gonna go over are more in the affordable range. These are the ones that I think are in the lower range of the entry levels that I think you should start with. And that's gonna be the Datejust 36. The Datejust 36 is a great watch and very affordable. It's a men's model, 36 millimeter. Now, I'm talking about a little more of the older version, not the new style because the new style is gonna put you more into a higher bracket where you can get something else.
Some examples are gonna be the 16030 or the 16220. These are older models, both in Oyster and Jubilee. They have a sapphire crystal, which is nicer than the plastic glass. Nothing wrong with those. If you can get a really nice crispy one of those as well, I recommend that also. But hey, those are timeless watches. They're classics. You could do anything with that watch. You could put it on a NATO strap. You could put it on a leather or suede strap. You could leave it on the factory band of course, but that's a great watch that doesn't break the bank and you can have a lot of long term use out of that. I mean, I don't care who you are. A nice late 80's, late 70's, anywhere in that range, 36 mm Datejust Jubilee is a cool watch. It's a classic. You can't go wrong. As long as it's in good condition, I don't see why not and I think it's a great choice for someone that wants to get in the game and wants something that can be long term and can trade it in later.
So in the mid range, this is a particular watch that recently has seen an increase in prices and it's gonna be the Explorer II. The 16570 is a fantastic watch. I mean, you can't go wrong with that at all because you get a sports model, you get 40mm, you get a little bit of everything. Black or white dial combination only. I preferably like it in that older 40 mm, I kind of like the white dial, whereas the new 42 millimeter, I like better the black dial. But that's a great watch. Don't lose hope. Don't let the internet fool you. I know that they're going up in prices and if you guide yourself by the prices on the internet, they're all like $7,000, but believe me, if you look hard enough and you have some patience, there still are some deals in that model and dollar for dollar, it's one of the best looking watches and you get the most for your money in the game. It's also a keeper too, so if you have that watch and you wanna keep it forever, it's something that looks good and it's timeless forever, just like the Datejust 36 also.
An interesting thing about that watch also is that maybe like three years ago, you could probably pick one up for almost $4,000 or less. Now this is the thing, if you're gonna be spending $2,500 on a watch and I get it, you wanna get into the game. You're like, "Eric, you know, I'm in the working class. I've been saving my money." It's like look, if you just save a little bit more, you can get yourself into the bracket where you can get a little bit of a nicer watch and in the long term, it's gonna make sense, because when you go to trade it in to maybe upgrade, that's when you're gonna really need that more desirable model.
So my final pick for entry Rolexes is gonna be a bit more on the upper price range. Now, the Milgauss. The Milgauss is a watch that kind of has it all, alright? Now, we're not talking about the blue dial with the green glass or the black with the green, because those are gonna cost a premium. They're gonna be in the seven thousand dollar range. But if you look at the simple black dial or the white dial with the regular glass, you could pick one up in a pretty good price range. I mean, probably under six thousand dollars. You gotta search for them guys. Don't go on the internet and just see or believe whatever you see on Chrono24 or Ebay. You gotta due your diligence. You gotta go out there and look for them. There are pre-owned deals out there. That's a great watch. You got good size. You got new style buckle and it's a specialty watch. It's got that whole different feel about it with the magnetic lighting bolt looking hand.
I mean, I think it's a cool watch. I tell people all the time, "The Milgauss is a good looking watch for the money." So I think dollar for dollar when you get to the upper end of the entry level Rolexes, I think the Milgauss is the best choice. It has a little bit of everything. It's modern. It's got the new clasp, bigger case, and of course it's like a specialty watch, so it's something different.
I kind of like that watch a lot. I mean, I've never owned one before. I don't know what, because I should have one in my collection. My personal favorite one is the black with the green dial. I'm not too crazy about the blue dial one, but the white or black with the standard glass is a great choice for somebody trying to get into the game, and most importantly is you're gonna have the value when you go to trade it in.
So later in you could maybe trade up to a Sub or save it as a keeper. So the price range of these entry level watches that I've been discussing go anywhere from $3,000 to $6,000. Now look, what you're trying to do is, I'm saying, you're trying to buy an entry level Rolex with some [bleeping], something that's kind of nice, something that's solid. Like I said, you can probably get an Air King or a Date or an Oyster, but look, I think it's worth to sacrifice, if you're about to buy an Air King or an Oyster or a Date, you save a little bit more and you do a little bit more shopping and hunting around and you're just gonna get a better watch in the long run, something that's gonna last you longer and you don't have to upgrade so soon. So I get a lot of requests from guys, emails and phone calls from subscribers and they're saying that maybe I should do some more videos that give some more advice to more like the working class, or maybe they say, "Hey Eric, I can't buy a Richard Mille, so what do you recommend?" But believe it or not, these three watches that I'm recommending are stuff that I recommend all the time when people come in to buy their first watch and they say, " Hey Eric, I kind of want a Submariner, but I can't spend $9,000 right now." And pretty much all Submariner are kind of expensive right now, so these are other alternatives and usually the Milgauss, the Explorer II and the Datejust 36 older model are my go-to's to recommend somebody to get a solid watch and put them in the Watch Game.
Let us know your thoughts on Rolex watches below!
Can you identify this watch? Include the brand, model, style, modifications and links in your comments below!